The influx of funds from events like the Fashion Show go directly to our work supporting those in the most need within our community.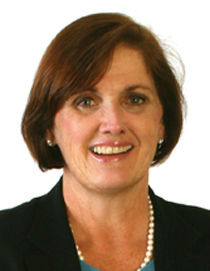 One of the bright spots on our yearly calendar is the Catholic Charities South Fashion Show. Our 270 attendees were treated to a lovely Sunday brunch, where our volunteer models sported the newest looks from Sara Campbell, Miltons, Purple Poppy, Johnny Cupcakes, and Gwen Mireille. The show, our 20th annual "Good is Always in Style" event, was held this September at the Granite Links Golf Club, and hosted by WCVB's Mike Wankum, and his former broadcast partner, Darcie Fisher.

The soiree, coordinated by an amazing committee of staff and volunteers, was a roaring success. We are always grateful to the businesses that partner with us to put on exciting events, all while raising awareness about the good work we do at Catholic Charities. The influx of funds from events like the Fashion Show go directly to our work supporting those in the most need within our community.

People like Roseline.

Roseline is an immigrant from Haiti. She dreamed of coming to America to start a new life. Her plan upon arrival was to become a certified nursing assistant after learning enough English. However, when she came to us to enroll in the CAN training program, she was homeless, she had no means for living, and no access to her legal documents.

Needing to get Roseline back on her feet, the staff referred her to our Basic Needs program. They were quickly able to assist her crisis situation, and helped her to get food, small financial assistance for transportation, as well as provide her with clothing.

The Basic Needs case manager assisted Roseline in obtaining copies of her legal documents through the consulate, open a bank account, and get a picture ID.

The Basic Needs staff then contacted a Catholic Charities shelter program. Roseline was able to find a stable place to live. Roseline still needed room for her personal things, and lacked the money for a storage container. She temporarily stored some of her personal items safely with us, while she was enrolled in our English for Speakers of Other Languages class.

After passing her ESOL exams, the staff next helped Roseline enroll in our CAN program. Every day, Roseline would leave the shelter in the morning and then came to use our computer lab to study or job search. In the evening she went to her CAN classes, and returned to the shelter each night.

Roseline has recently passed her license exam and found a full time job as a CAN. She is still in the shelter, but is saving money and will soon be able to afford a place to live. Basic Needs staff are still helping Roseline, assisting her in her housing search and we plan to provide funds to help with moving expenses.

Now that she has completed her studies and is gainfully employed, Roseline returns to our program in the mornings, and helps out as a volunteer.

It is through our unique combination of programs that Catholic Charities is able to provide clients like Roseline all of the assistance that they need on the road to self-sufficiency.

Those among us struggling the hardest find that they need help in overcoming many different obstacles to get themselves back on their feet; which is why Catholic Charities is always there to provide a hand up through each part of that journey.

Back at the Fashion Show, Sara Campbell was kind enough to address the crowd gathered, and share her great admiration for the work of Catholic Charities, urging our guests not to forget the importance of our faith-inspired work in the midst of all that the Church is dealing with today. An important message of hope for all in the room and one we keep front and center every day in our work.

To learn more about the work of Catholic Charities, visit ccab.org.
Deborah Kincade Rambo is president of Catholic Charities of the Archdiocese of Boston.
Recent articles in the Culture & Events section