The road back to self-sufficiency can be long and arduous; sometimes even the strongest people among us need a little help.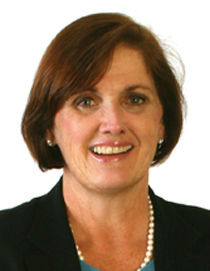 As summer camps finish for the season, summer feeding programs end, and families prepare to send their children back to school we see a spike in demand at our food pantries across the region. In fact, August is the month when all of our Basic Needs programs experience the highest need, while our available resources stay flat.

The summer months provide a fresh set of challenges for parents in low income families, who must now find ways to not only keep their children active, and out of trouble, but must also keep their children well nourished. When the academic year ends, nearly 300,000 children from low-income families lose access to the breakfast and lunch that Massachusetts' public schools provide.

We help parents meet their children's needs through a wide variety of programs across Eastern Massachusetts. With 10 sites throughout Greater Boston, we are able to provide a wide range of support, including food pantries, rent and mortgage assistance, utility assistance, baby supplies, clothing and other necessities. Our food pantries -- located in Dorchester, Boston's South End, Brockton, Lowell and Somerville -- are open year round and serve over 110,000 people each year; over 50 percent of whom are under the age of 18. We also provide rental assistance to families across the region as our resources allow.

In 2016, 10 percent of the citizens in Massachusetts lived in poverty (defined as $24,340 for a family of four), and 15 percent of children live in poverty. Massachusetts' income inequality gap -- the gap between high and low wage earners -- is the sixth largest among the United States. A single parent with two children working a 40-hour week at minimum wage of $11 earns $22,800 per year. The living wage for that same family in Massachusetts is estimated to be $68,607 or $33 per hour. The gap between those two numbers explains many of the circumstances that cause families to need assistance to keep them from being homeless, hungry and hopeless. We embrace each family with a plan to achieve self-sufficiency, giving back some of the choices that they lost along the way.

One client of ours who has benefited from our rental assistance and food assistance programs is a woman that we will call "Jessica." Jessica and her young son found themselves without anywhere to live after the rent in their apartment got too high. While she never had any trouble making rent when she first moved in to her home, rent increases took a bigger bite out of her paycheck, until it was too much for her to overcome. "I had a full time job," Jessica explained, "but it just wasn't enough to keep my apartment."

When it came time for Jessica and her young son to find a new place to live, this presented a very serious problem. Jessica's budget had been stretched so thin that she could not afford to pay for food for herself and her child, first month's rent, and security deposit for a new apartment. That is where Catholic Charities stepped in.

We were able to provide Jessica and her son with the financial assistance necessary for moving expenses, as well as provide her with nutritious food.

"Through the compassion, and dedication of Catholic Charities, my son and I are living in a new apartment and were able to avoid homelessness," Jessica said in a client testimonial letter.

The road back to self-sufficiency can be long and arduous; sometimes even the strongest people among us need a little help. We at Catholic Charities are proud of the work that we do to provide that help to get people like Jessica get back on their feet.

For more information about the work we do here at Catholic Charities, visit our website CCAB.org.
Deborah Kincade Rambo is president of Catholic Charities of the Archdiocese of Boston.
Recent articles in the Culture & Events section