'There is a culture that would say people choose to be homeless. No one would choose that lifestyle; people are just not able to make ends meet sometimes.'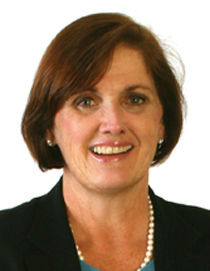 The Easter season calls to mind spiritual rebirth and renewal within us all. This rebirth is something that, with the help of people like you, we at Catholic Charities are able to make tangible for those among us who are struggling the most.

With the partnership of caring friends like you, Catholic Charities is the second largest provider of human services in the Commonwealth -- second only to the state itself. Together, we serve nearly 200,000 people through our many service programs that help people find new hope and new beginnings in their lives.

One such program, which I would like to highlight today is our Shelter Services. Catholic Charities has five shelters in Eastern Massachusetts that help families and individuals work toward the goal of getting back on their feet and under their own roof. We offer a variety of temporary shelters, and in some cases, permanent supportive residences until that day comes. All of our shelters are staffed by trained women and men who help guide each resident through their path to self-sufficiency and independent living.

Nancy Kavanagh, Director of St. Patrick's shelter -- an emergency shelter for homeless women -- has worked in the field for more than 30 years, and says there are many misconceptions about homeless people.

"There is a lot of loss that leads up to people's homelessness," Kavanagh explains. "There is a culture that would say people choose to be homeless. No one would choose that lifestyle; people are just not able to make ends meet sometimes."

Such was the case with a woman I'll call "Marie," who, after a run of bad luck found herself without a home. Thankfully, St. Patrick's Homeless Shelter was there for her at the lowest point in her life.

Marie moved from St. Patrick's emergency shelter into the transitional program that helps guests strive towards a better future. She was able to land a steady job, save money, and by working with her case manager, this past October, Marie was able to regain her independence and find a permanent home.

"St. Patrick's staff and director and all the ladies gave me strength, confidence and more than anything else, my self-esteem," Marie said. "With much thanks and gratitude, I want to thank each and every one from the bottom of my heart for helping me to get where I am today."

Marie's prayer wasn't just for a "quick fix." Her prayer was to get her life back.

Marie represents so many of our guests -- mothers and children who require a safe place to be when life's challenges interfere with their ability to provide for their families -- a lost job, a child's illness, a building that is sold for condominium development, a storm that floods their home -- can all lead to sudden homelessness.

Sudden homelessness exacts a terrible toll, not only on parents, but children as well. Moving suddenly often means that some children come to us with only the clothes on their backs and a few prized possessions tucked into a backpack. Even more costly, a sudden move can mean the loss of routine so important for children -- some lose not only their home, but their schools and friends as well.

Our teams work hard to bring as much normalcy as possible to our shelters for children --homework time, tutors, counseling if necessary -- even special birthday parties and outings for children are offered, often in partnership with volunteers committed to making a child's stay more bearable.

This is the impact we strive to make here at Catholic Charities. The work our staff is able to do at St. Patrick's, and all our other shelters proves that hope is possible, even when all seems lost.

As we prepare to celebrate the joy of Easter, your support of Catholic Charities gives me hope that even in the toughest of times, our most challenging goals are within reach.

To learn more about our work, go to www.ccab.org.
Deborah Kincade Rambo is president of Catholic Charities of the Archdiocese of Boston.
Recent articles in the Culture & Events section