Culture
Getting a ticket to a Bruins game in those days was somewhat akin to striking gold. Those who had them weren't about to give them up.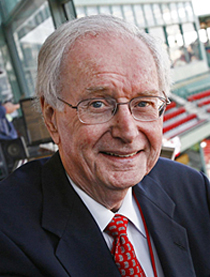 Boston loves its sports teams, especially those which capture our imaginations and live on in our memories for years and years after their heydays have passed. Which Boston team is your all-time favorite?

Is it the New England Patriots of the Tom Brady era, the team that won six Super Bowls, winning in the process our hearts and the enmity of everyone else? How about the Red Sox, who broke the Curse of the Bambino, moving countless fans to leave mementos on the graves of loved ones who never got to see it happen? Was your most-loved team the Celtics of Larry Bird in the 1980s, who won with such flair and imagination that it inspired even the great Bill Walton to join them in a supporting role, just so he could be a part of it?

For my money, I don't think that any team has been quite so beloved as were the Bruins of the early 70s, Bobby Orr's team. It's hard to describe for anyone who didn't live through it how head over heels in love with "da Broons" the whole town was in those days.

It wasn't just Orr, who, anyone whoever saw him play will tell you was the greatest, most spectacular, and most creative hockey player who ever lived, and who never let fame turn his head or change his modest ways. It was also Derek Sanderson, hockey's Peck's bad boy, an instigator and a troublemaker, but also as great on defense as he was with the puck. There was Phil Esposito, not a spectacular skater but impossible to move from the slot in front of the goal and possessed of lightning fast reflexes that made him the greatest goal scorer of his time.

An iconic bumper sticker of the day was one which said simply, "Jesus Saves." You'd see the stickers virtually everywhere, on the sides of buildings, on park benches, on restroom walls -- everywhere; and as often as not someone had scrawled in a magic marker the addendum, "but Esposito scores on the rebound." In goal was the irreverent Gerry Cheevers, whose mask was covered with drawings of the stitches it had saved his face from absorbing. There was a supporting cast that included Johnny "Pie" McKenzie, who seemed to be in perpetual motion, and the veteran Johnny Bucyk, who quietly went about his business, never made a mistake, and scored a ton of goals in the process.

They were wild and seemingly undisciplined, but they were also vastly talented and totally committed to each other, perhaps the closest team in Boston history.

An example of their irrepressible ways took place on the day after the Bruins captured the Stanley Cup in 1970, their first since 1942. Mayor Kevin White held a reception in his office, and everyone was on his best behavior -- that is, until Pie McKenzie decided to pour a pitcher of beer onto Hizzoner's head. He'd have done the same thing if the reception were held by Queen Elizabeth at Buckingham Palace.

Getting a ticket to a Bruins game in those days was somewhat akin to striking gold. Those who had them weren't about to give them up. They might miss something memorable, maybe a spectacular brawl, or a hat trick by Esposito or Bucyk -- and there would definitely be more magic performed by Orr.

Television in those days consisted of the three network affiliates, PBS, and a couple of UHF outlets, the reception of which was spotty at best. Nobody watched UHF -- except when the Bruins were on Channel 38, when its ratings dwarfed those of every other station in town. Talk about must-see TV.

Orr was just 22 years old when the Bruins won the cup in 1970, and Sanderson had not yet turned 24. There was every reason to believe that the team's winning ways would last for the entire decade and beyond. But nothing lasts forever. After winning the cup again in 1972, the well began to run dry.

The World Hockey Association came along to challenge the National Hockey League and the WHA teams began enticing away NHL stars with big money offers. McKenzie, Cheevers, and Sanderson all signed on with the upstart league following that second championship season. Sanderson, in fact, became the highest paid athlete in professional sports when he inked a contract with the short-lived Philadelphia Blazers worth $2.6 million over ten years. It proved to be a disaster for the team and no less so for the player. At the end of just one season, the Blazers paid Sanderson a whopping one million dollars just to get out of the deal and he returned to the Bruins. But he wasn't the same player. He had an injured knee, and with all that money at his disposal he had become addicted to life in the fast lane. A crash landing was inevitable.

The Bruins still had Esposito, their goal scoring machine, and they still had the incomparable Orr. They were back in the Stanley Cup finals in 1974, but lost to the Philadehphia Flyers, who beat them at their own game; the Big, Bad Bruins were bested by the Broad Street Bullies.

Early in the 1975-76 season, Esposito got traded away to the New York Rangers, a deal that displeased fans of both teams, the Rangers having lost defenseman Brad Park in the swap.

Then, on June 24, 1976, the unthinkable happened. Bobby Orr signed with the Chicago Black Hawks. All of Boston was both grief-stricken and outraged, believing that the Bruins' new owner, Jeremy Jacobs, had deliberately made a low-ball offer because the sainted Orr was damaged goods -- his chronically-injured knee had kept him out of all but ten games the previous season. Jacobs took a fearful beating in the media.

Even Orr felt betrayed by the Bruins. It was not until much later that he -- and all of us -- learned the shocking truth, that it was not the Bruins, but Orr's own agent, Alan Eagleson, who had done the betraying. The Bruins had in fact made an offer that was the richest in sports history. It included an 18.5 ownership stake in the team, which today would be worth in the area of $200 million. But Eagleson never even told Orr about it. He had his own side deal with Black Hawks owner Bill Wirtz. In addition, most of Orr's earnings had been skimmed by Eagleson, and Orr was virtually broke. Eagleson's actions were, to put it mildly, despicable.

Orr eventually recovered from the betrayal and built a successful career as a hockey agent. Sanderson, too, got his life under control and became a financial advisor. But the Bruins never fully recovered from the public relations disaster engineered by Alan Eagleson. They slipped from the number one team in Boston to the bottom of the heap.

But those golden days of Bobby Orr's Bruins will never die in the memory of those who lived through them.

- Dick Flavin is a New York Times bestselling author; the Boston Red Sox "Poet Laureate" and The Pilot's recently minted Sports' columnist.
Comments
Recent articles in the Culture & Events section