Culture
Sports Musings
Every batter who steps up to the plate in a game of organized baseball has to be aware that the object the man on the mound holds in his hand could seriously injure or perhaps even kill him.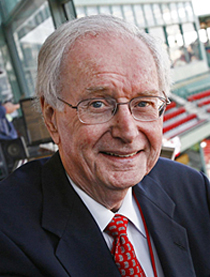 He never had a chance.

Mike Coolbaugh was a baseball lifer. He'd spent 17 years bouncing around the minor leagues, playing third base for nine different franchises. He even had two brief cups of coffee in the majors. He'd had five at-bats with the Milwaukee Brewers in 2001 and 39 with the St. Louis Cardinals the following year. At age 35, he made the transition from player to coach.

Then, in the blink of an eye, it was over.

Coolbaugh was coaching first base for the Tulsa Drillers of the Double-A Texas League in a game against the Arkansas Travelers when, with a man on first in the top of the ninth the batter, hitting left-handed, turned on a pitch and lashed a vicious foul line drive just outside the first base line. Coolbaugh tried to lift his hand defensively, too late. The ball struck him in the neck below the left ear, and he collapsed, already unconscious when he hit the ground. An artery that supplied blood to his brain had been ruptured. A doctor who had been sitting near the action sensed the worst and rushed immediately to his side. An ambulance was summoned, but Mike Coolbaugh was dead before he got to the hospital.

The game had been just one of hundreds in organized baseball that were played that July night in 2007, but the reverberations of what had happened were felt at every level. It was a stark reminder of what a lethal weapon a baseball can be.

Every batter who steps up to the plate in a game of organized baseball has to be aware that the object the man on the mound holds in his hand could seriously injure or perhaps even kill him. Conversely, every pitcher knows the damage a line drive hit directly at him can do.

Batters who step into the batters' box are knowingly putting themselves into harm's way. It's been a hundred years since Ray Chapman of the Cleveland Indians was killed by a fastball from Carl Mays of the Yankees, but intimidation continues to be as much a part of every at-bat as are balls and strikes.

Sandy Koufax famously defined pitching as "the art of instilling fear," and so it is. Perhaps the most powerful weapon that a pitcher has in his arsenal is the batter's awareness that the next pitch, or the one after that, could go awry, whether by accident or otherwise, and come straight at his head, in which case he has less than a second to get out of the way. It has to be an unsettling -- no, frightening is the better word -- experience.

I fantasize about a lot of things, but digging in at the plate against, say, Aroldis Chapman is not one of them. When I was about 13, I was almost hit by a high school pitcher's fastball and it cured me forever. The pitch, maybe 80 miles an hour, wasn't even that close. By the time I ducked away I realized the ball was already in the catcher's mitt. My dreams of being a ballplayer, even at that tender age, had already long since disappeared due to my undeniably immense lack of talent, but ever since the moment that high school fastball brushed me back, I have never once envied the man at the plate -- admired him, yes; rooted for him, certainly (provided he was wearing the right uniform) -- but not once have I wished I was in his place.

I once asked Carl Yastrzemski who the pitcher was he least liked batting against. Without pausing he answered, "Nolan Ryan." He said that against most pitchers, a hitter could let his guard down a bit if the count got to three and one, or three and zero, because he knew that the guy would be concentrating on throwing a strike rather than throwing one high and inside, but Ryan was just as likely to whistle a 100 mile-an-hour fastball at his chin. There was no relaxing against him. As Ryan himself once said, "It helps if the hitter thinks you're a little crazy." He might have added that it also helps if the hitter thinks you're meaner than a junkyard dog.

Since 1970, all batters have been required to wear protective helmets. When the rule was established, veteran players were given the option of not wearing one. (Trivia question: Who is the last batter not to wear a helmet? Answer: Bob Montgomery of the Red Sox, in 1979.) Since 1983 batting helmets have, by rule, included earflaps. The C-flap, an attachment covering the jaw, is gaining popularity but is still optional. In addition, many hitters wear protective padding on their arms and elbows. Those things have all cut down on the risk involved in stepping up to the plate, but they have not eliminated it. Tony Conigliaro was wearing a helmet but no earflap when he was hit in the face by Jack Hamilton of the Angels in 1967, but an earflap wouldn't have saved him; the ball hit him high on the cheekbone, irreparably damaging his left eye.

Pitchers wear no such protective equipment and they stand only 55 feet or less from home plate after delivering a pitch. Pitchers have been maimed and careers cut short by line drives hit right back at them but, to me anyway, it's a miracle that no pitcher has ever been killed by one.

Base coaches, until Coolbaugh's untimely death, were never considered to be stationed in high risk positions, although third base coaches, with a runner on second, move far down the line, dangerously close to the batter, in order to be in the runner's line of vision. Since 2008, the year following the Coolbaugh tragedy, base coaches have had to wear helmets, but earflaps are not mandatory. A helmet without an earflap would not have spared Mike Coolbaugh.

Baseball is a great game, the greatest game of all, for my money; but ask anyone who ever played it and he'll tell you one thing that it is not.

It ain't beanbag.

- Dick Flavin is a New York Times bestselling author; the Boston Red Sox "Poet Laureate" and The Pilot's recently minted Sports' columnist.
Recent articles in the Culture & Events section